Member Spotlight
Member Spotlight: S4 NetQuest
September 14th, 2023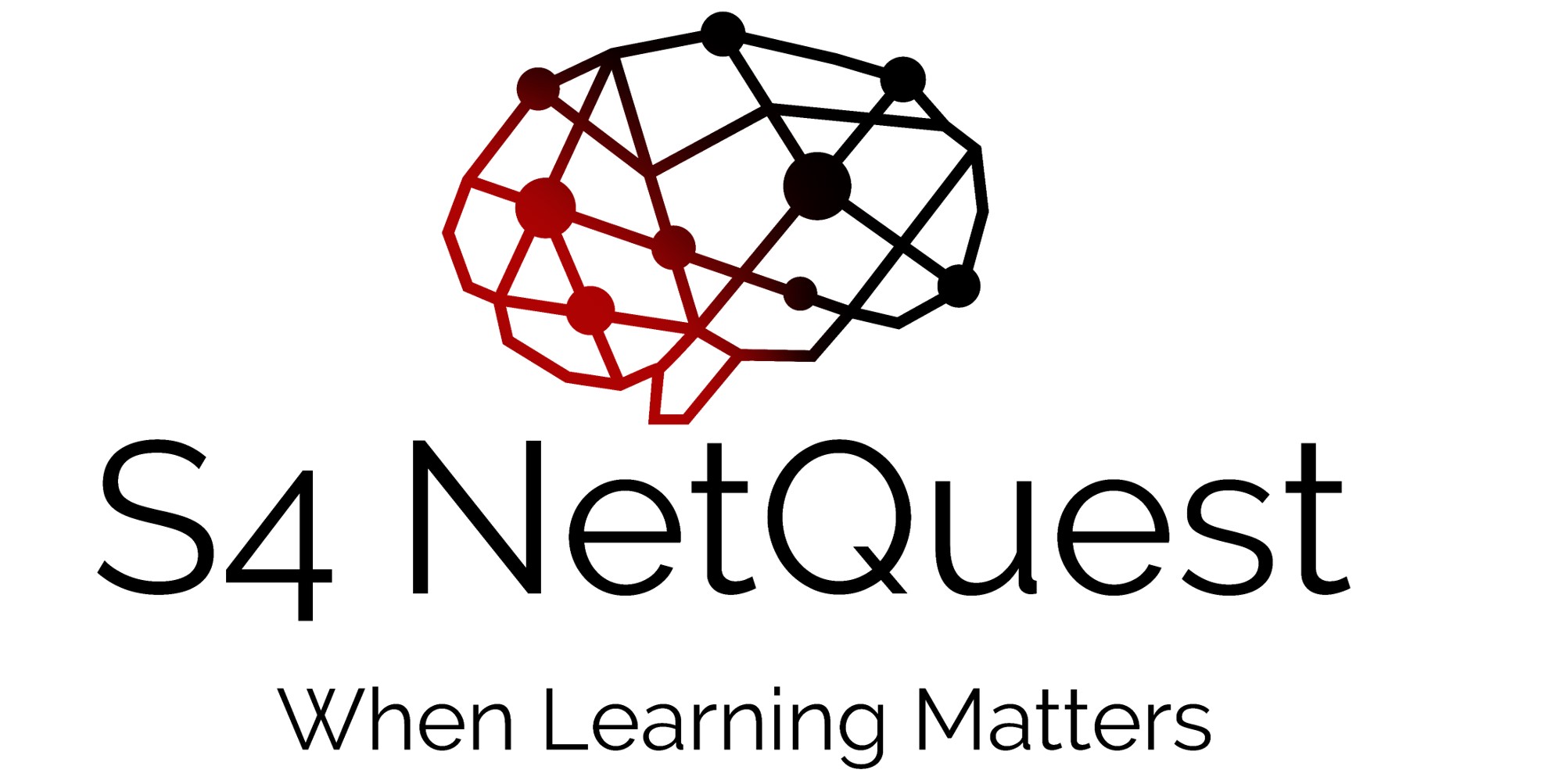 Member Spotlight by S4 NetQuest.
Provide us with a brief summary of your business' services
S4 NetQuest is an industry leader when it comes to designing and developing custom learning and training solutions that drive learner engagement and boost knowledge retention. Our comprehensive suite of services includes new hire training/onboarding, sales training, leadership development, and technical training, amongst others. We create these programs through a variety of assets, including elearning modules, interactive classroom training (virtual & in-person), performance support, structured field experiences and social learning. S4 NetQuest partners with organizations of all sizes and across all industries to create tailored learning solutions that are designed to unleash the potential of every individual, fostering continuous growth and development.
Tell us about your company's mission and values
Our core mission is to enhance learner engagement, fortify knowledge retention, and grant organizations a competitive advantage. At S4 NetQuest, we are driven by the belief that empowered learners are the cornerstone of successful organizations.
What are the services you use the most (or are looking forward to using) from the Columbus Chamber?
We're excited about the opportunity to engage with fellow business leaders within Columbus and the surrounding areas, exchanging ideas and making meaningful networking connections. We're also looking forward to becoming more involved in the Experience Series that the Chamber puts on.
How do you stay engaged with trends that you see in your industry?
Our industry is ever-changing, so it is very important to stay ahead of the curve when it comes to trends within the learning/training space. We are active in various industry organizations and consortiums, attend several learning conferences throughout the year, read a lot of articles from industry publications, and have conversations with our clients and learning partners. The hot topic now is how AI is going to be used in the future of training, so we are doing our research on how and when to best utilize this technology.
What is your company culture like?
At S4 NetQuest, our culture is rooted in collaboration, innovation and integrity. We value different ideas and perspectives, as that is where we find that creativity thrives and new ideas are born. We hope to also make an impact beyond the business realm through our S4 NetQuest Foundation, which is committed to reducing our impact on the environment, giving back to local and global humanitarian needs, and supporting animal welfare.
What does it take to be a successful employee at your company?
At S4 NetQuest, a successful employee is one that can see the bigger picture, that we are all striving for a common goal. In doing so, collaboration is key, as we really do work as a team, and that is when we can see the ideas and creativity flow.
What makes Columbus such a great place to do business?
We absolutely love doing business in Columbus! Although many of our clients are spread out across the country, we truly value our local clients. With so many meetings over Zoom these days, it is so nice to be able to meet in person with our partners here in Columbus. The city really brings a lot of excitement, diversity and growth, all things that we value as well.
Social Media:
Twitter: https://twitter.com/S4Netquest
LinkedIn: https://www.linkedin.com/company/s4-netquest/
Website: https://s4netquest.com/