Member Spotlight
Member Spotlight: Maryhaven
October 10th, 2018
Member Spotlight by Maryhaven
What is your company's mission and vision?
Mission: Maryhaven helps individuals and families lead healthy lives free from addiction and mental illness through education, treatment and support.
Vision: Maryhaven strives to become a 'haven' where all receive hope to heal.
What are your business services?
Maryhaven, a 501(c)(3) non-profit organization, is a highly respected and experienced healthcare provider specializing in addiction recovery and the treatment of mental illness. Maryhaven has distinguished itself by providing the highest quality, cost-effective services to our patients since 1953.
Specialized Programs and Services include:
• Adult Services
• Detoxification
• Women's Programs
• Adolescent Services
• Gambling Intervention Services
• Homeless Services
• Mental Health Services
• Medication-Assisted Opioid Treatment Program
• Prevention Services
• Public Safety/Court Related Programs
• Addiction Stabilization
• Residential and Outpatient Services
• Family Support
• Relapse Prevention
• Educational Services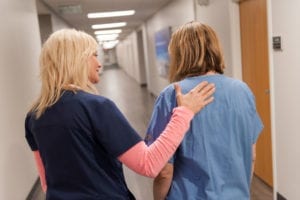 What values guide your business?
"Meeting people where they are in their lives. That seems the best way to describe my approach to serving as President and CEO of Maryhaven. Maryhaven helps restore hope in their lives, leads with innovation that overcomes the complexities of mental illness and addiction and serves people with a compassion from deep within our heart." Shawn D. Holt.
Under Holt's guidance, Maryhaven administers the finest care and adheres to the highest values.
• Service: Our patients' needs and well-being are our first concern.
• Respect: We honor the dignity of each person and treat all with consideration.
• Responsiveness: We respond in a timely and accountable manner to all of our stakeholders.
• Diversity: We respect and celebrate the culture of each person and endeavor to provide culturally competent care.
• Integrity: We adhere to ethical principles and our words and deeds are congruent.
• Loyalty: We are steadfast in our commitment to our mission, company and community.
• Teamwork: We believe in the power of people working together in a common enterprise.
• Quality: We will meet or exceed industry standards and offer nothing short of our best effort.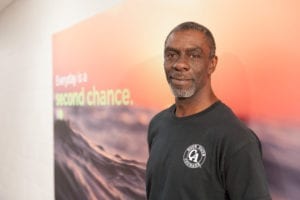 What is your company culture like?
Maryhaven's culture is reflective of our values, mission and vision.
• Staff members are devoted, compassionate and caring individuals whose first concern is seeing to patient's needs.
• Clients are treated with dignity and consideration.
• Respect and appreciation of diversity are expected and result in culturally competent care.
• Industry standards are not just to be met – but exceeded.
• Teamwork by dedicated staff delivers the best effort as well as the highest results.
What expansion of services has Maryhaven undertaken to meet community needs?
The year 2018 marks Maryhaven's 65thyear of helping people restore their Lives.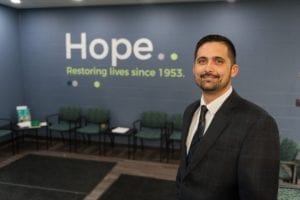 Mary's Haven, as it was originally named, began as a service of the Sisters of the Good Shepherd in 1953. The Sisters were asked by Bishop Michael J. Ready of the Diocese of Columbus to create a home for women struggling with alcohol addiction. Today we are Central Ohio's largest and most comprehensive behavioral health and addiction treatment center. Maryhaven has many facilities serving patients in Franklin, Union, Delaware, Marion, Morrow and Crawford Counties.
• More than 11,000 men, women and youths received care from Maryhaven during 2017. This represents an 18% increase over the previous year.
• Thirty-six support and treatment programs now provide services at eight locations
• Residential adolescent services increased by more than 60% in the past
two years.
• Waiting time for client access to treatment significantly decreased in the
past year.
• Mental health treatment services increased by 52% in 2016-2017.
• An Eastside Women's Center's provides residential treatment for 30 to 120 days. Women are the fastest growing population of drug users. Between 2010 and 2013, women's rate of heroin overdoses tripled.
In its sixth decade, Maryhaven is nationally accredited by the Commission on Accreditation of Rehabilitation Facilities (CARF) and certified by the Ohio Department of Mental Health and Addiction Services. Maryhaven meets the Ohio Association of Non Profit Organization's Standards for Excellence in Nonprofit Management and is an affiliate agency of the United Ways of Delaware, Morrow, and Union Counties.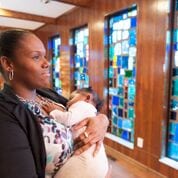 What do you think differentiates you from your competitors?
"We are always looking to the future. We are shaping how people access treatment through technology and innovation- all the while being Central Ohio's oldest and most comprehensive behavioral health provider." Shawn D. Holt
Maryhaven has taken a leadership role in creating new treatment programs to help address this community-wide opioid epidemic. In June 2017, Holt realized it was going to take more beds and emergency treatment facilities to seriously fight the growing drug problem. Ohio is one of 5 states with the highest rate of drug abuse, overdoses and drug-related deaths. In January, 2018 the Maryhaven Addiction Stabilization Center (MASC) opened with 55 beds.
The treatment center is a unique model for immediate and effective treatment:
• The triage unit on the South side of Columbus is open round-the-clock
seven days a week .
• The center's goal is to medically stabilize, then link women and men 18 years of age or older who have recently overdosed to long-term treatment opportunities.
• Twenty detox and thirty residential beds provide immediate and interim treatment opportunities.
In the first five months MASC served over 500 patients with 87% expressing an interest in some form of treatment.
What makes Columbus such a great place to do business?
Columbus Cares! Columbus is a community that cares, collaborates and works together to make our city a better place to live. The collaboration to create Maryhaven's Addiction Stabilization Center is a prime example. Conceived in June 2017and opened just 7 months later on January 19, 2018, the 55 bed stabilization center is the first of its kind in the country.
Maryhaven's CEO, Shawn D Holt, partnered with the ADAMH Board of Franklin County, the City of Columbus, the Columbus Divisions of Police and Fire, the Franklin County Sheriff's Office as well as local hospitals and area providers to establish a community-wide network that would ensure high-risk opiate users receive immediate and ongoing treatment at the Addiction Stabilization Center.
The $1.6 million dollar capital expense for Maryhaven's Addiction Stabilization Center was quickly secured from the ADAMH Board of Franklin County, the Osteopathic Heritage Foundations, The Columbus Foundation, Nationwide and the Ingram White Castle Foundation. Contributors were keenly aware of the necessity to provide a life-saving stabilization facility in Columbus and to prevent more drug-overdose deaths.
Most communities just talk about what they are going to do. The Columbus community made it happen! Together, community entities created 105 new jobs for Ohioans, freed up the hospitals to be able to serve those with medical illnesses and ensured that high-risk opiate users receive immediate access to ongoing treatment at an innovative addiction stabilization facility.
The aforementioned organizations continue to collaborate, meet regularly, review processes and evaluate the effectiveness of the center in order to improve the services and outcomes at Maryhaven's Addiction Stabilization Center.
What are the Columbus Chamber's services you are looking forward to using the most?
The Columbus Chamber of Commerce is a wealth of benefits and resources, all of which are very valuable. Maryhaven looks forward to collaborating with the Chamber of Commerce, and its members, in addressing the needs of Columbus residents and businesses in finding educational and promotional opportunities to make the city a better and safer place to live and work.
Social Media
Twitter: https://twitter.com/Maryhaven
Facebook: https://www.facebook.com/MaryhavenInc
LinkedIn: https://www.linkedin.com/company/maryhaven-inc./
Instagram: https://www.instagram.com/maryhaven1953/
YouTube: https://www.youtube.com/channel/UCNWXBuok0xbwbC37YYtgP_w
Website: https://www.maryhaven.com