Member Spotlight
Member Spotlight: K-Mots Packaging, LLC
June 13th, 2019
Member Spotlight by Ken Motsinger, President of K-Mots Packaging, LLC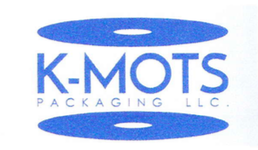 Provide us with a brief summary of your business' services.
K-Mots Packaging, LLC is a wholesale distribution company offering high quality products, excellent customer service, warehousing, competitive pricing and "Just in Time Delivery" for a broad range of industrial packaging products. Our company prides itself on assisting our customers with the most competitive prices for the highest quality products offered within our industry.
Tell us about your company's mission and values.
Our mission is to be the best wholesale distribution company in central Ohio. We strive to maintain 100% satisfaction with our customers by offering them excellent products along with design engineering of interior and exterior packaging to ensure their products arrive to their destination damage free and in perfect condition. Our staff maintains high ethical standards throughout the process of designing packaging requirements from the time the customer places their order to the time it is delivered to their customers.
What are the services you use the most (or are looking forward to using) from the Columbus Chamber?
We rely on services such as the Columbus Chamber of Commerce to assist us in gaining trust, valuable relationships and potential growth with other Chamber members. We believe the Columbus Chamber offers small to medium and large companies to grow together as a community and create more jobs and opportunities for those involved as valuable members. Since becoming a member, the Chamber has introduced us to several other members that consume products that we offer and so far, they have has been extremely interested in working with us due to our Columbus Chamber membership.
How do you stay engaged with trends that you see in your industry?
K-Mots Packaging, LLC is constantly looking at ways to better serve our customers. For example, in October of this year, we will be attending the world's largest packaging conference in Chicago, IL at the McCormick Center for several days. We also attend industrial packaging conferences that are held annually on a more regional basis such as Pack Expo in Atlanta, GA, Columbus Chamber Retail Summit, along with several training sessions at our manufacturing partners to keep on top of changes and new product developments.
What is your company culture like?
Our primary culture is to offer all of our employee's a place to work that is a relaxed atmosphere yet one that also requires an understanding that each day offers new challenges. Our employee's understand that to be successful in our business, they need to have a knowledge of not only what we're selling, but where the products are produced and how each of them are expected to perform once our customers receive them. Since our company offers many thousands of products along with hundreds of manufacturing partners, this is an ongoing daily challenge in achieving our goals.
How can you be a successful employee at your company?
To be a successful employee at K-Mots Packaging, LLC requires dedication, a willingness to learn daily, commitment, trust and willingness to help one another, punctuality and equally important is honesty. We also have a strong interest in assisting individuals that have gone down a path that hasn't been the most desirable in life. As a previous board member and one of the founding fathers of an organization called Tyler's Light, which is a drug preventative and drug awareness foundation, we consider individuals that need a second chance in life. Therefore, one of our programs offer potential opportunities to those that may not be considered by other employers due to their past. Regardless of anyone's past, we strongly believe in consideration of a second chance.
What makes Columbus such a great place to do business?
Of course all of us that have lived in the Columbus area for years understand that a large part of our growth stems from our convenient location to one of the largest sectors of industry throughout the United States. Columbus has become one of the largest logistics cities in the United States, if not world, due to our location, work ethics, surrounding population and growth potential. I have personally lived in Columbus since 1990 and K-Mots Packaging, LLC is my second company that I've started from $0 revenue to in one case over 13 million dollars per year in revenue. While K-Mots Packaging, LLC is not that large yet, we intend to develop and work towards getting there in the near future.
What advice would you give since starting your career?
Personally, I semi-retired 5 years ago, but found that at the age of 60, I was not interested in retirement. My goal is to continue educating individuals in understanding how to make an honest living and develop strong work ethics for those that come to work for us. My advice to anyone is that success does not come easily, but if you're willing to work hard each day, good things will happen. We all know we have to accept the good with the bad in business and as we have experienced in the sales world, there is a tendency to hear a lot more No's than Yes's on a daily basis. We need to learn from our mistakes each and every day, which is one of the reasons why I emphasize hiring those that deserve a second chance in life. We all deserve a second chance, but in most instances, companies typically do not hire individuals with a history of mistakes. While K-Mots Packaging, LLC may be an exception, we still demand the same from all employee's regardless of their past.
How do you achieve a work/life balance?
I have found that family has always been first in my life throughout my individual career. I witnessed my mother and father working as many as 2-3 jobs each to survive when I was a child and as an adult. However, they always had time for us whether it was attending our sports or school functions or attending church programs together. Throughout my career, I have always appreciated how my job allowed me to have the material things in life that were important, but never lost sight of how health and family are the most critical for our success. I also believe a person should enjoy special things in life whether it's continuing education, playing a round of golf, sharing time with friends and family, boating, fishing, or whatever you enjoy in life. It's very important to have an even balance with work and pleasure so that we do not allow ourselves to become burned out with our careers.
Where is your favorite place to have a meeting outside of the office? 
Since we are a small business, my favorite place to have a productive meeting outside of our office is on the golf course. This offers both an excellent place to bring down the guard a bit on both the customers behalf and ours. Getting to know our customer is one of the best features of owning your own business. I appreciate not only getting to know our customers and the companies they represent, but sharing their personal stories outside of day to day business is one of my favorite perks. In my personal opinion, we have gotten to far removed from personal relationships due to all of the social media we have available today. Frankly, I would rather get to know the individuals we're doing business with and put a face to a name versus all of the email and other social media correspondence used in today's world.
Thanks to the Columbus Chamber of Commerce and its staff for doing an excellent job in assisting us as a small business to be successful.