Member Spotlight
Member Spotlight: HEAPY
February 8th, 2021
Member Spotlight by Michael Berning, Chief Innovation Officer 

Provide us with a brief summary of your business' services.
HEAPY Launches New Service to Help Businesses Prioritize Health, Safety and Wellbeing
The COVID-19 pandemic has heightened awareness around the importance of our built environment. After all, we spend 90% of our time inside buildings – offices, homes, gyms, stores and restaurants. More than ever, people understand the role that facilities and infrastructure play in creating safe, healthy indoor environments.
As a business owner you care about the wellbeing of your customers and employees, and there is no better time to invest in your facilities and operations to help you flourish during the pandemic and navigate future challenges.
We can help.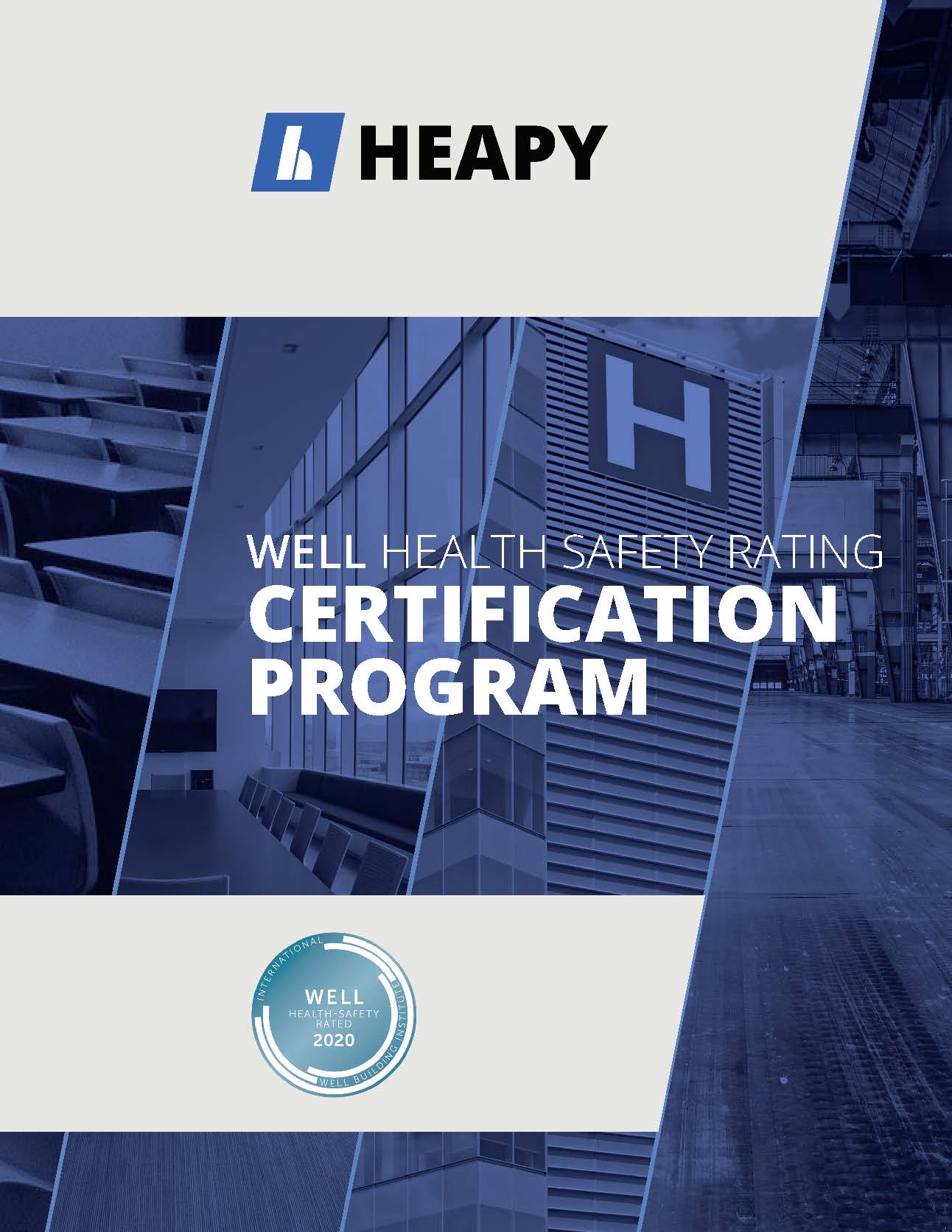 HEAPY and LJB Inc. have joined forces to offer the new WELL Health-Safety Rating program – an objective, third-party certification system for all buildings and spaces, created by the International WELL Building Institute. More than 200 organizations have achieved WELL Health-Safety Rating certification, including Jones Lang LaSalle (JLL), Wolfgang Puck Fine Dining Group, Empire State Realty Trust, Adventist Health, and Yankee Stadium.
The WELL Health-Safety Rating provides validation and guidance for navigating a post-pandemic environment, offering a comprehensive and streamlined approach to help you make sense of how to respond. This evidence-based program focuses on 22 strategies to develop policies and emergency plans in these key areas:
1. Keeping spaces clean and sanitized
2. Providing essential health benefits and services
3. Communicating health and safety efforts
4. Preparing for an emergency
5. Assessing air and water quality
We know that you worry about your culture and your team's productivity, and how those will impact your ability to innovate and compete in the future. Certifying your facility provides validation of your emergency preparedness, assures employees that it is safe to return to work, and inspires public trust in your operations. Most important, this program will take the guesswork out of operating safely and helps you reduce wasted time and effort.
Your employees and customers want to see that you care about their health and wellbeing. The WELL Health-Safety Rating is a proactive way to address the crisis of today, while preparing for the future. Let our team help you navigate the current crisis, so you can reopen and operate safely now and for years to come. We are here to offer you support and resources, including facility and building optimization, air quality improvements, and WELL Health-Safety Rating certification.
About the WELL Health-Safety Rating
The International WELL Building Institute developed the WELL Health-Safety Rating using a task force of nearly 600 public health experts, virologists, government officials, academics, business leaders, architects, designers, and real estate professionals, and incorporates COVID-19 safety guidelines from the World Health Organization and the Centers for Disease Control.
About HEAPY
HEAPY is a nationally recognized leader in sustainability, providing innovative and creative engineering design solutions for the Healthcare, Information Communication Technology, Higher Education, Government and Cultural Markets, as well as building commissioning. We also over engineer-lead, design-build construction management through HEAPY Solutions.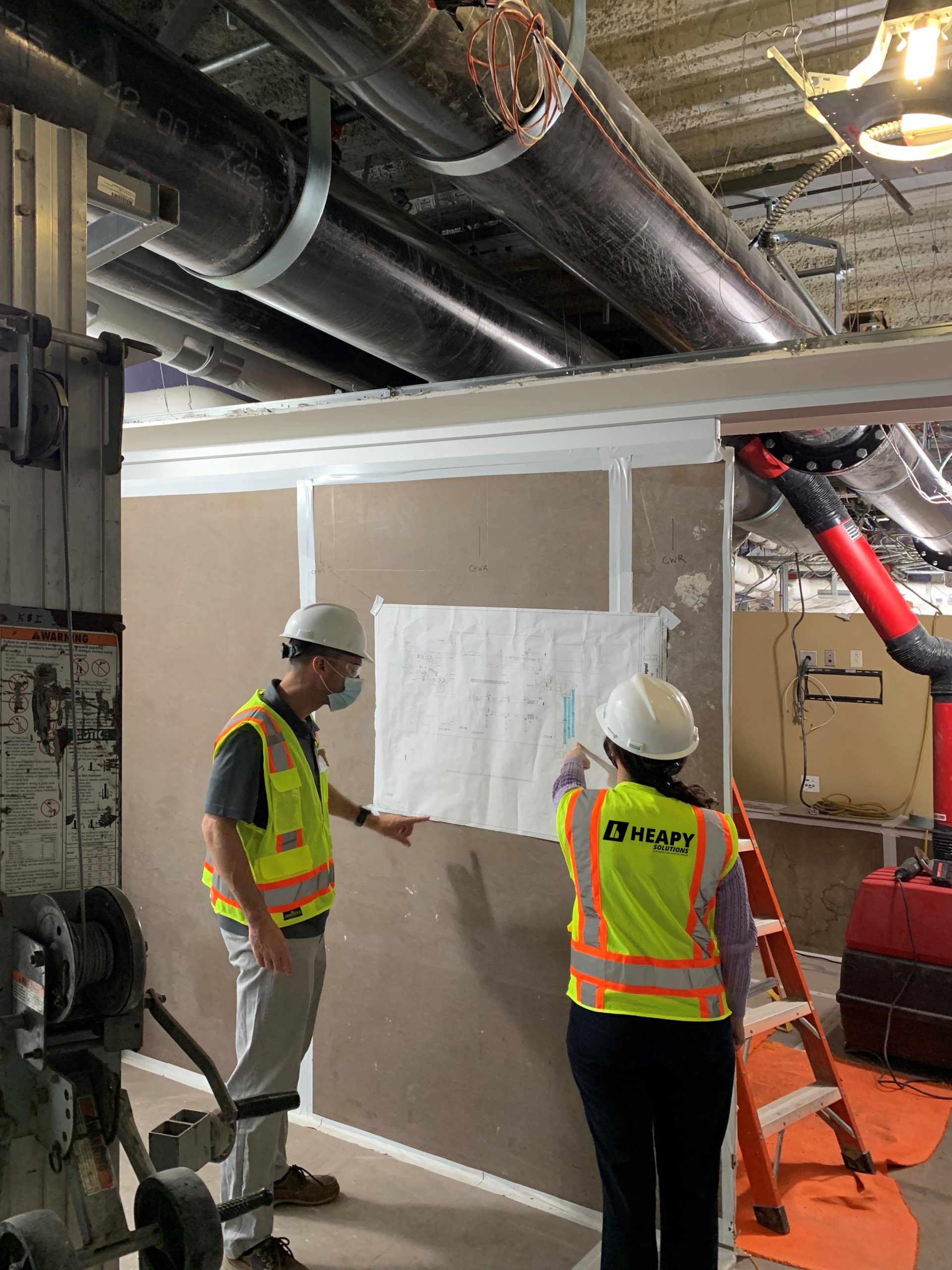 Tell us about your company's mission and values.
Our vision is to build a more resilient and sustainable society through real performance, real collaboration, and real inspiration.
What are the services you use the most (or are looking forward to using) from the Columbus Chamber?
Networking with likeminded leaders and partnering with other organizations who share our values, and helping more businesses along the path to health, wellness, resilience and sustainability.
How do you stay engaged with trends that you see in your industry?
The WELL Health-Safety Rating program is at the cutting edge of science and technology, offering a third-party verified system to help protect health, safety, and wellbeing inside your facilities. Our team takes a strategic and intentional approach to staying abreast of the latest technology and innovations in our industry, prioritizing ongoing staff training and development and supporting a culture of innovation. Our team frequently partners with other leading firms to tackle complex projects and challenges that require new and creative solutions.
Please describe your company culture.
We value the health, safety and wellness of our colleagues, which is why we are pursuing WELL Health-Safety Rating certification for all five HEAPY offices. We create a culture of inclusion and belonging, where all colleagues are coached and supported to achieve their full potential. Actions speak louder than our words, so we provide unmatched training and active mentoring to support our colleagues. We communicate with transparency and authenticity to our colleagues and our clients. We embrace a team approach to projects so that we can achieve the best results for our clients.
What defines a successful employee at your company?
We believe passionate people bring the best solutions and ideas to the table, so our colleagues are given the flexibility and autonomy to create a career path that allows them to focus on their passions. Our successful colleagues are focused focus on creating superior experiences for our clients and working together to drive real change and make a positive impact on our community.
What makes Columbus such a great place to do business?
We are excited to offer our new WELL Health-Safety Rating services to the Columbus business community. Columbus boasts a phenomenal location, low operating cost, and an expanding economy, but that is not what makes the city a great place to do business. Columbus is exceptional because its people are exceptional – open to collaboration, generous with their time and expertise, and focused on creating a better future. We value the unmatched talent and potential that can be found in Columbus, Ohio, and our colleagues love being apart of this diverse and pioneering city.
Social Media
Twitter: https://twitter.com/HeapyEng
Facebook: https://www.facebook.com/HeapyEng/
LinkedIn: https://www.linkedin.com/company/heapy
Instagram: https://www.instagram.com/heapyeng/
Website: https://heapy.com/