Member Spotlight
Member Spotlight: Hahn Loeser & Parks LLP
November 13th, 2019
Member Spotlight by Leslie S. Johnson, Hahn Loeser & Parks LLP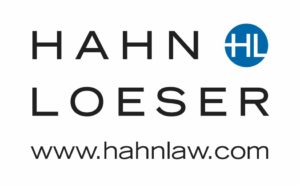 Provide us with a brief summary of your business' services.
Our full-service law firm provides clients, from individuals to Fortune 500 companies, with creative solutions to their business and legal challenges. We've grown over the years to nearly 130 attorneys across six offices and represent clients at a national and international level in nearly all areas of law.
Our Columbus attorneys and professionals are well known for serving clients across the country in complex business and civil litigation, with significant jury and bench trial experience as well as a thriving appellate practice. Our experienced trial attorneys love what they do – protecting our client's interests, and we are proud of the results we have helped our clients achieve.
In addition to litigation, members of our Columbus team serve as trusted advisors to our clients on a wide range of construction, business, corporate and securities, mergers and acquisitions, intellectual property, real estate, franchise, trusts and estates, employment, immigration and OSHA matters. We represent Fortune 500 companies, family-owned businesses, franchisors and franchisees, manufacturers, construction companies, oil and gas companies, retailers, healthcare facilities and physicians, individuals and other entities across Central Ohio and around the country.
For 16 consecutive years, Chambers USA: America's Leading Lawyers for Business has ranked the firm or one of its attorneys as leading practices in Ohio in one or more of the following areas:
Commercial Litigation
Corporate/M&A
Commercial Services/Restructuring
Construction
Intellectual Property
Labor & Employment
Are there any company milestones you will be celebrating in 2020?
Yes!  Hahn Loeser will be celebrating its 100th year anniversary in 2020 and we couldn't be more excited to share this with the community.  We have a year-long celebration planned that highlights our core values of client service and commitment to the community.
Our long-standing commitment to the Columbus business community is clear.  In addition to this important milestone, our Columbus Office just celebrated its 30th anniversary in early October.  Since 1989, we have become an integral part of the Columbus community, helping our clients in Ohio and around the world grow their businesses and achieve their goals. We are deeply embedded in this market and are committed to growing our 15-attorney office significantly over the next year as we move to new, larger space in the heart of downtown that will allow for our continued expansion in Central Ohio.
Tell us about your company's mission and values.
The mission of Hahn Loeser is to achieve results that exceed expectations through our commitment to our clients – adding maximum value to their business by handling complex and sophisticated matters locally, nationally and internationally.  We are accessible, efficient, and responsive, and we leverage technology to advance our clients' interests.  Further, we are committed to our people – promoting active involvement and leadership by sustaining and fostering an environment through diversity and teamwork.
People, passion and performance.  These are the key elements that have made up the DNA of Hahn Loeser since our earliest beginnings and what have kept our firm growing over the last 100 years. Our lawyers and staff make the difference every day for our clients through their commitment to excellence.
We are fortunate to have a talented team of attorneys, public officials and other leaders who have shaped and continue to shape our communities.
What are the services you use the most (or are looking forward to using) from the Columbus Chamber?
We value the resources the Chamber of Commerce offers its members. The Government Day and the Annual Meeting are two events that stand out.  The content and insights are valuable as is the opportunity to network with community leaders across industries.  We have also leveraged research and other services from the Chamber, and have had attorneys serve on various Chamber committees, including the Government Affairs Steering Committee, the Small Business Council, and the Speakers Bureau Committee and Awards Committee for the Small Business Forum & Leader Awards program.
In the coming year, we hope to leverage additional resources the Chamber offers and take advantage of the Chambers' programming and other events to engage with the Columbus business community.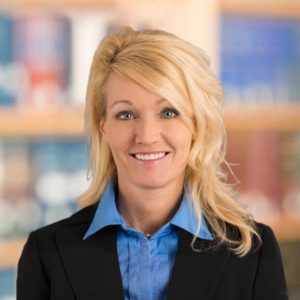 How do you stay engaged with trends that you see in your industry?
Our attorneys are committed to staying current not only on the legal trends across our various practice areas but also the business trends impacting our clients' success. We follow trends in our clients' industries and are active in a wide range of trade associations.  We spend time with our clients to ask the right questions and align with their business objectives. In addition, we are deeply committed to sharing ideas and best practices across the firm so our insight and knowledge can benefit all firm clients as new laws and legal challenges develop.
What is your company culture like?
Hahn Loeser's client-centered approach is possible because we have built a team of highly skilled attorneys and staff members who work together, across practice areas and offices.
We are passionate about the work we do for our clients, each and every day.  When it comes to our team, we don't compromise, and we will never compromise on client service.  Everything else stems from that promise.
What does it take to be a successful employee at your company?
At Hahn Loeser, we celebrate the unique qualities of each individual on our team. Our varied backgrounds reflect the firm's tradition of diversity, fuel the development of our full-service practice, and enrich our relationships with clients. Our exceptional attorneys and staff are the force behind our continued success, and we are deeply committed to a diverse and inclusive workplace. We hire industry leaders, influencers and top students from leading law schools who share our values, our commitment to client service, and team approach to practicing law. 
What makes Columbus such a great place to do business?
Since we opened our Columbus Office 30 years ago, we have seen the city thrive and grow due to the amount of Fortune 500 companies headquartered here and the diverse industries represented. By numerous measures, Columbus is a growing, thriving community with a diverse business portfolio, ensuring it is well positioned in a dynamic economy.  In addition to the number of large companies who call Columbus home, we are a thriving platform for emerging businesses and tech companies. Businesses in Columbus have significant resources in place to support their success and a strong and educated workforce to help drive innovation and growth.
Social Media
Twitter: https://twitter.com/hahnloeser
Facebook: https://www.facebook.com/HahnLoeser/
LinkedIn: https://www.linkedin.com/company/hahn-loeser-&-parks-llp/
Website: https://www.hahnlaw.com/