Member Spotlight
Member Spotlight: Aimpoint Research
February 13th, 2018
Company Overview:
Aimpoint Research is a global, multi-disciplinary marketing research and competitive intelligence firm providing the insight leaders require to make better, more informed decisions, optimize resources and maximize success.
"One thing that struck me early in my intelligence career was the power of good information to determine the outcome of a situation.  Good intelligence was always a competitive advantage.  As I wrapped up my time in the Army, I began to look at market research as a path to continuing my work in a new arena.  However, I wasn't seeing the type of comprehensive research I was accustomed to being conducted in the civilian world, so I started Aimpoint Research to do that very thing" says Sciotto, who now serves as CEO of Aimpoint Research in Columbus.
Why choose Aimpoint?  What makes Aimpoint unique and different versus other market research companies?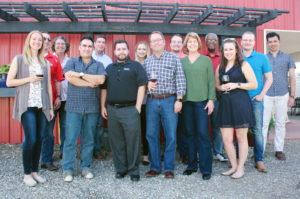 Aimpoint Research goes beyond traditional market research firms.  We start by gathering relevant data through several multi-disciplinary research methods that drive insights impactful to decision-making now and in the future.  The most important outcome of Aimpoint's process is our ability to be predictive.
We call this process FUSION.  The FUSION approach distinguishes us and is built on best practices from the Intelligence disciplines. Our collection process captures rational, emotional and functional inputs, plays them out into the future with war-gaming type scenarios and develops predictive models to increase our clients' success.  We provide the intelligence in visual and actionable formats.  This helps our clients better and more effectively digest and communicate the information.
Aimpoint therefore helps our clients "activate" their information.  This means we closely work with our clients on how they can best act on an insight in their current or future strategic plans and processes.
What led you to create Aimpoint?
As an Intelligence Officer for the United State Army's 101st Airborne Division, I had to collaborate with cross-functional teams to provide timely, accurate and often predictive insights that would give our units a competitive advantage.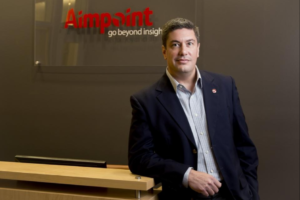 When I left active duty, I wanted to continue to empower leaders with the insights they require to achieve their goals. The market-research industry was a logical place for me to land, but no one was doing it quite the way I thought it should be done.
I built Aimpoint Research to serve as a public version of an intelligence agency, using a blend of best practices from intelligence disciplines and innovative multi-disciplinary methodologies from civilian market research.
How does your military background shape your services and the end product?
The best practices we took for granted in the intelligence community seem to be elusive in the consumer market research industry. Aimpoint Research is built from the ground up around those best practices, so my time in the military completely shaped the construct and DNA of the firm.
In the Army, the first question was always the easiest to answer: What is the situation? The second — what will happen next in response to our actions? — was always much harder to answer and required a lot more collaboration, collection and analysis. To answer the second question, you had to be predictive and fully immerse yourself in understanding the situation, context, historical patterns and psychology of all the players that were involved.
Today, Aimpoint Research is built around our FUSION approach to research collection and analysis. We utilize multiple research methodologies and technologies to explore topics from multiple vantage points and ensure our insights are accurate, properly contextualized and actionable. This requires us to be highly collaborative and consider rational, emotional and functional drivers that allow us to fully understand and predict behavior.
We provide our clients with a competitive advantage through unprecedented insight into the hearts, minds and behaviors of those who most impact their success. And we do this by providing a full range of services to clients from traditional qualitative and quantitative market research, to competitive intelligence, predictive analytics and data visualization.
Where do you see Aimpoint in five, ten years?
We will have evolved and grown into international thought leaders in several industries – Agriculture, Automotive, Finance, Food and Beverage, Government, and Retail/CPG.  Our Marketing Research professionals will be internationally recognized for their insights.   Our Competitive Intelligence staff will provide our clients with distinct and measurable advantages.
I see our organization operating as a quasi-think-tank for our clients and their industry.  We will provide clients intelligence through cutting-edge technologies and approaches unique to us.  These will influence and direct their strategic planning and go-to-market strategies to ensure they achieve their goals.
About Aimpoint Research
North America|+1.614.225.6300
Europe | +39.02.3655.3291