Member News
GREENCREST Discusses What Every Business Owner Should Know About Information Technology with Avaap's Vice President of Advisory Services, Angelo Mazzocco
July 28th, 2022
Columbus, OH (July 27, 2022) — In GREENCREST's latest episode of the Ignite Your Business® Podcast, host Kelly Borth talks with Angelo Mazzocco, vice president of advisory services at Avaap, who shares how business owners can address network and cyber security related threats, how data and artificial intelligence are the future and what business owners can do to overcome growth and infrastructure challenges.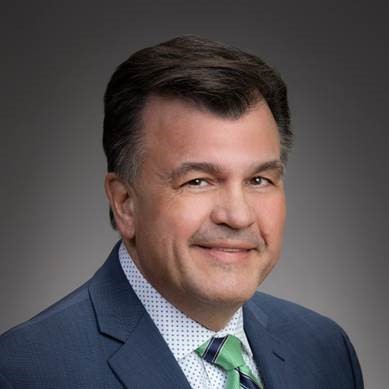 During the podcast, Mazzocco discusses how changes to the workplace over the past few years have affected information security and business owner concern over keeping critical data secure.
"It's amazed me how our industry has had to become so focused on security," Mazzocco said. "I think back to the days when we weren't as integrated across the internet, and it just wasn't a worry. It was a low priority. But today it's top of mind, and now over the past few years when we moved everyone to work either in their office or at home, we have to be even more concerned."
The Ignite Your Business® Podcast is a resource for business owners, entrepreneurs, CEOs and other industry leaders looking for a way to exchange ideas and learn from interviews with other highly respected business professionals from a variety of industries.
Highlights of the most recent episodes of the Ignite Your Business® Podcast include:
Episode 106: There's no denying that technology has had a heavy impact on the way we do business. In this episode, Angelo Mazzocco, vice president of advisory services at Avaap, gives insight into how business owners can improve cybersecurity and what having enterprise resources planning, or ERP, could mean to the success of a business.
Episode 105: Regardless of industry, many companies spend large amounts of money on marketing. However, business owners don't need to break the bank to increase awareness, tell their company's story or grow their business. In this episode, GREENCREST CEO and chief strategy officer Kelly Borth shares five affordable strategies to market a business on a budget.
Episode 104:Managing and owning a business can heavily impact personal wealth and taxes. In this episode, Rusty Cagle, president and founder of ASE Financial Advisory Group, offers guidance on how business owners can navigate today's economic climate and build wealth.
Episode 103: Beginning in 2023, Google will be banning third-party cookies from the Chrome browser. In this episode, GREENCREST discusses how business owners can observe, adapt, change and gain insight into their customers without cookies.
About Angelo Mazzocco
Angelo Mazzocco is vice president of advisory services at Avaap, an industry-focused technology management and advisory services partner known for delivering strategic technology solutions and providing exceptional customer service. An accomplished information and technology executive with more than 32 years of leadership in multiple industries, Mazzocco has held executive leadership roles with organizations such as 3SG Plus, Central Ohio Primary Care, Progressive Medical and The Dispatch Printing Company and Affiliates prior to his role with Avaap. Mazzocco also served as an adjunct faculty member with The Ohio State University and Otterbein University teaching courses in business, accounting and economics. Over the years, Mazzocco and his teams have received numerous awards, including Technology Innovation Team and Service Provider of the Year, Executive of the Year, Large Technology Team of the Year, Technology Service Provider of the Year and ComSpark Tech Power Award, among others.
About GREENCREST
Inspired in 1990, GREENCREST — a full-service marketing, advertising, public relations, digital and social media agency — specializes in brilliantly executed communications programs that follow the GREENCREST philosophy of brand. plan. ignite your business®. GREENCREST is a Google Partner Agency and the only brand-certified agency in central Ohio. At GREENCREST, we turn market players into industry leaders®. For more information, visit https://greencrest.com/.