Member News
GREENCREST Discusses Sustainability in Business with Crystal Hughey, founder and CEO of Corporate Cleaning, Inc. on Ignite Your Business® Podcast
October 4th, 2022
Columbus, OH (October 3, 2022) — In GREENCREST's latest episode of the Ignite Your Business® Podcast, host Kelly Borth talks with Crystal Hughey, founder and CEO of Corporate Cleaning, Inc. and winner of 2022 Smart 50 Sustainability Award.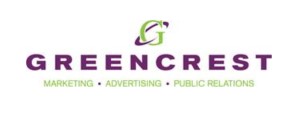 In business sustainability means maintaining business growth and longevity without negatively impacting the environment, community or society. Hughey shares how her passion, innovative products and commitment to her team and community helped her build one of the largest minority-owned businesses based in central Ohio.
Hughey discusses how the company used innovation to develop eco-friendly products and its own Standard Operating Procedures (SOP) to ensure consistency of service, communication and mission. "We always say, it's not just clean, it's corporate clean, and we needed to communicate that better," Hughey said. "My process may have been different than my team leads or one of the crew. We needed consistency." She said, "There is a proper way to clean that is efficient and effective, and we wanted to produce that consistent result, so we came up with our own SOPs."
The Ignite Your Business® Podcast is a resource for business owners, entrepreneurs, CEOs and other industry leaders looking for a way to exchange ideas and learn from other highly respected business professionals in a variety of industries.
Highlights of the most recent episodes of the Ignite Your Business® Podcast include:
Episode 110: Location-based marketing efforts enhance the connection between businesses and their target audience. In this Ignite Your Business® Podcast episode, discover why geotargeting and geofencing are valuable marketing tools and how they are used to create relevant content that produces significant results
Episode 109: Retaining top talent is a challenge for many business owners, particularly in today's rapidly changing workforce. In this Ignite Your Business® Podcast episode, Dan Fronk, CEO, Dancor Solutions, Inc., discusses how business owners can improve employee experiences and engagement in a way that improves productivity and office morale.
Episode 108: In today's technology-driven era, digital marketing has established itself as a powerful tool for business owners. However, it's important to remember that traditional marketing is still as effective as ever. In this episode, discover the best way to blend these two marketing tactics for results that increase brand awareness and improve ROI.