Member News
Familiar faces to staff new HUB International office for Columbus area
February 24th, 2021
Preferred Benefits Services acquired by world's fifth-largest insurance brokerage
COLUMBUS – The name on the outside may have changed, but the faces inside have remained the same.
The recently acquired Preferred Benefits Services Agency by HUB International Limited of Chicago is now HUB HDH Columbus. The office, located on the outskirts of Ohio's capital at 611 S. Sandusky St. in Delaware, is now part of HUB International, the fifth-largest full-service insurance brokerage in the world.
Leading the Columbus office is Jason Bainum, senior vice president, who brings 11 years of insurance and consulting experience to the HUB team. Bainum is laser-focused on employee benefits insurance consulting, as well as helping employers maximize their attraction and retention of top talent.
Bainum enjoys working with employers of all sizes and industries and providing them with the best resources that will enhance and benefit their businesses.
"My goal is always to treat clients in a way that is unique and personal, and aligns with their objectives," Bainum said, adding that he is excited to be part of the growing employee benefits team in the region.
A graduate of Capital University where he received his bachelor's and master's degree in business administration, Bainum holds certification as a Healthcare Reform Specialist.
Growing up in Williamsburg, Ohio, Bainum credits his small-town upbringing with instilling in him the importance of work ethic, faith, and family. He also embraced his hometown's proximity to Cincinnati and its sports teams. An avid fan of the Bengals – a loyalty that he admits can be "rough and torturous" at times – Bainum continues that sports dedication in his adopted home of Columbus, where he and wife Brittany live with their three children.
Joining Bainum at HUB HDH Columbus are Brian Lenzo and Seth Allen.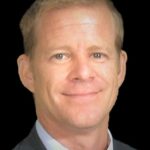 In a sales capacity, Lenzo, vice president, brings 29 years of insurance experience to the HUB team, including his work with and for major insurance carriers and managed care groups. He has been in the benefits consulting role for 12 years.
Lenzo says he constantly studies new plan designs, financial trends, and insurance legislation that can affect healthcare costs."Our philosophy is that benefit programs should be built around the specific needs of our clients instead of a 'one-size-fits-all' approach," Lenzo said, adding, "We continually research new developments in the insurance and healthcare delivery industry and how they affect the benefit-to-cost balance."
Born and raised in Cleveland and a graduate of The Ohio State University, Lenzo lives in Moreland Hills with his wife, April, and their two sons, Max and Alex. In addition to spending time with his family and friends, Lenzo enjoys cooking, hiking, and learning various trades, such as carpentry and construction.
For Seth Allen, he first crossed paths with the PBS team in 1997 as a "green employee benefits rookie" with UNUM. He later joined the PBS group in 2004.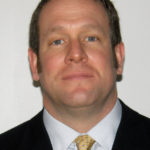 "Fast forward 24 years, many miles, a wife and two daughters later, and here we are," Allen said.
Allen's approach to benefits has always been to start with the relationship.
"The feeling that each one of our clients is unique and important is not lost on us and our team," he noted. "By carving out and focusing on each client's needs, we can implement a strategy that most closely aligns with their objectives and remains focused on increasing a benefit plan's value."
It's a philosophy that he continues to embrace, regardless of changes in the business. It always begins with building and maintaining that relationship with each client.
"Knowing that a small, fully insured customer may have different cares and concerns as opposed to a large, self-funded customer necessitates a customized, needs-based approach to our strategy," he explained. "This all starts with trust, transparency, and open, honest conversations."
Hailing from Sidney, Ohio, Allen graduated from Sidney High School and Denison University, where his goal was to enter the NFL.
As Allen joked, "The NFL's loss was the insurance industry's gain."
He and his wife Kim and their two daughters live in Zanesfield, home to Mad River Mountain – and not to be confused with Zanesville, he said.
Like his coworkers, Allen credits his upbringing for instilling a strong foundation in faith, family, and work ethic.
Chet Rhoads, president of HUB HDH headquartered in Pittsburgh, said the Columbus staff is "a great addition to our growing employee benefits team in the region."
"Our clients will benefit immensely from the depth and breadth of their experience and expertise," Rhoads noted.
******
About HUB's M&A Activities
HUB International Limited is committed to growing organically and through acquisitions to expand its geographic footprint and strengthen industry and product expertise. For more information on the HUB M&A experience, visit WeAreHub.com.

About HUB International
Headquartered in Chicago, Illinois, HUB International Limited is a leading full-service global insurance broker providing risk management, insurance, employee benefits, retirement and wealth management products and services. With more than 12,000 employees in offices located throughout North America, HUB's vast network of specialists brings clarity to a changing world with tailored solutions and unrelenting advocacy, so clients are ready for tomorrow. For more information, please visit www.hubinternational.com.