September 7
@
8:30 am
–
11:00 am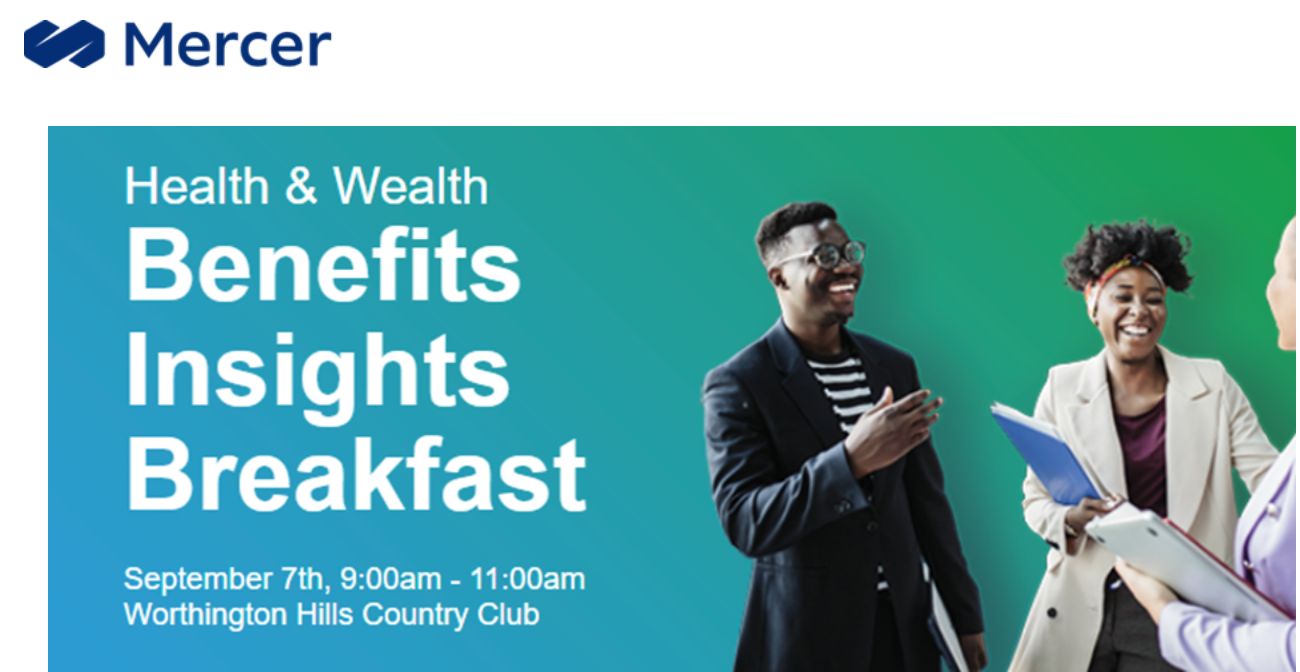 Join us for a morning of insights as we discuss Mercer's point of view on the health and wealth benefits landscape for audited plans. From people to programs, organizations are challenged with the complexity for trying to balance rising costs with attracting and retaining talent in a tight labor market.
You will hear from Mercer's local Health and Wealth leadership on emerging trends in healthcare and retirement, information from our survey data as well our recently created tools that help you enhance your benefit plans and lower your costs.
We hope you can join us for our first co-hosted event.
Agenda:
8:30am – 9:00am
Arrival/Breakfast
9:00am – 11:00am
Presentation (Mercer Health and Wealth)
Questions:
Matt Banks
matthew.banks@mercer.com