Get The Most Out Of Your Snowflake Investment With Avaap: Snowflake Demo, Networking, And Happy Hour
August 25
@
2:30 pm
–
5:00 pm
Join Avaap and Snowflake for a Snowflake Demo, Networking, and Happy Hour event at Avaap headquarters in Columbus, Ohio, on Thursday, August 25.
Why Should You Attend?
Learn from the Snowflake team about how Snowflake helps organizations save time and money with its advanced data warehousing solutions.
Watch an experienced solution architect demo Snowflake's best capabilities.
Connect with local data enthusiasts during a happy hour hosted by Avaap and Snowflake.
Register today to save your spot!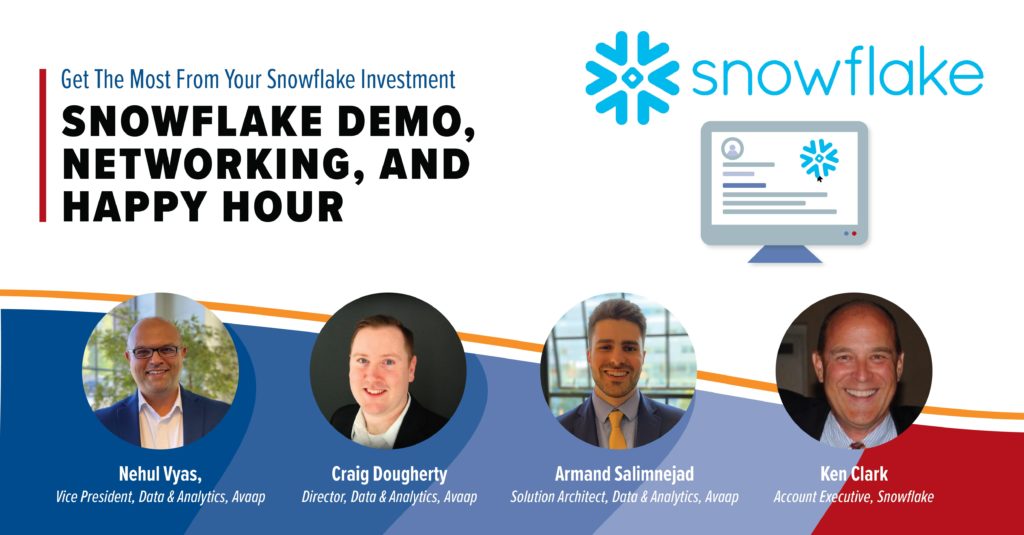 SPEAKERS
Nehul Vyas, Vice President, Data & Analytics, Avaap
Craig Dougherty, Director, Data & Analytics, Avaap
Armand Salimnejad Solution Architect, Data & Analytics, Avaap
Ken Clark, Account Executive, Snowflake
Related Events