Member News
C&A Benefits adds new talent
June 29th, 2021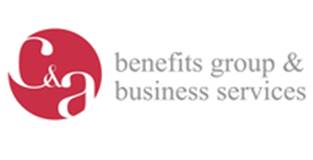 DUBLIN, OH: C&A Benefits Group & Business Services added two new key account managers to their team. David Ricketts joins with 20 years of payroll processing and management experience. He has a background in all aspects of benefits, working on payroll, human resources, worker's compensation and more. He joins the company to work on their largest client and provide account support.
"I am passionate about people and serving their needs," Ricketts said. "I've worked on payrolls of 1500 people and payrolls as small as 10 people, but the best feeling is a job well done."
Rio Arias, their newest key account manager, comes to C&A with a marketing and customer service background. Her favorite experiences are working on Spanish to English translations for a law firm in El Salvador and coordinating a weekly philanthropy project for a Trader Joe's in Ashburn, Virginia.
"C&A is the perfect fit for me because we're in the people business. All of my past work has been in a team environment with the goal of giving back," Arias said.
She speaks English and Spanish and hopes to better serve Spanish-only speaking clients.
C&A Benefits Group & Business Services works to flatten the curve of rising benefit costs for businesses. Reach out on cabenefitsgrp.com/solutions to learn about all the options available to you.
475 Metro Place South
Suite 210 Dublin, OH 43017