Member News
A brand new experience at The Escape Game Columbus
August 29th, 2022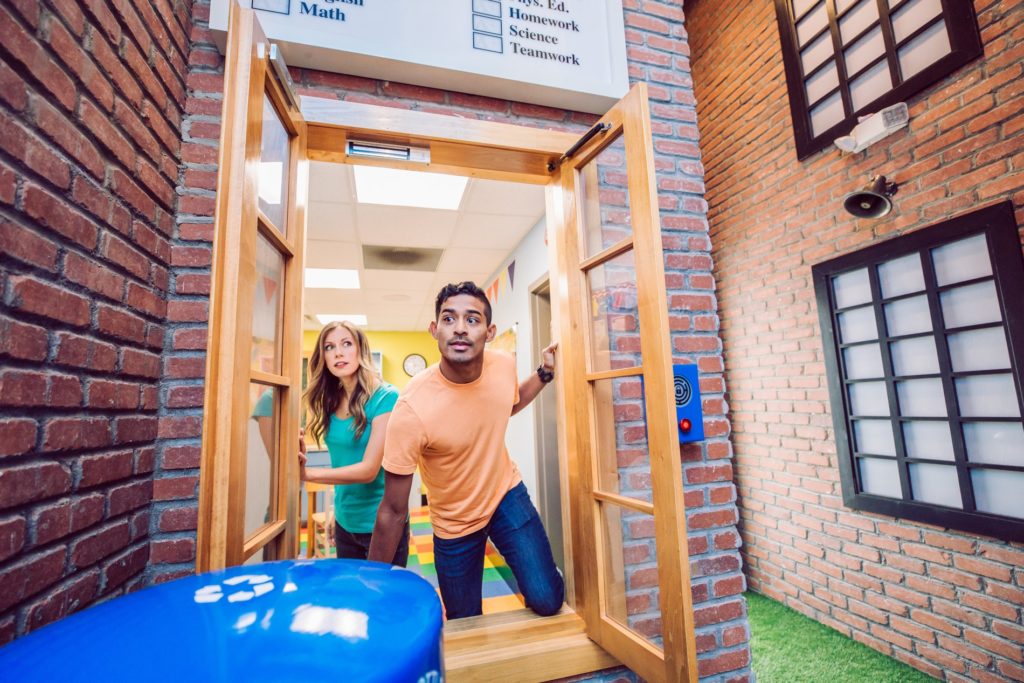 The Escape Game Columbus is growing! We're opening a brand new escape room
experience at our Easton Town Center location for all your friends and family to enjoy.

The name of the game is Playground – the school year may have already started for some of
you… but you've never experienced a class like this!

Light-hearted, nostalgic, and playful, Playground is a favorite of both first-timers and escape room enthusiasts. Playground has even won the Golden Lock-In award from Room Escape Artist for its game design and the environment! Your game will start in a classroom where you'll have to finish all of your assignments before the end of the day, or you can forget about summer break. And these assignments are unlike anything you actually encountered in school. Playground is our largest game we've ever built – it can fit up to 12 people at a time, so bring the
whole family!
Click here to book your adventure now!