Member News
Akava Partners with Olive to Modernize Healthcare
March 25th, 2022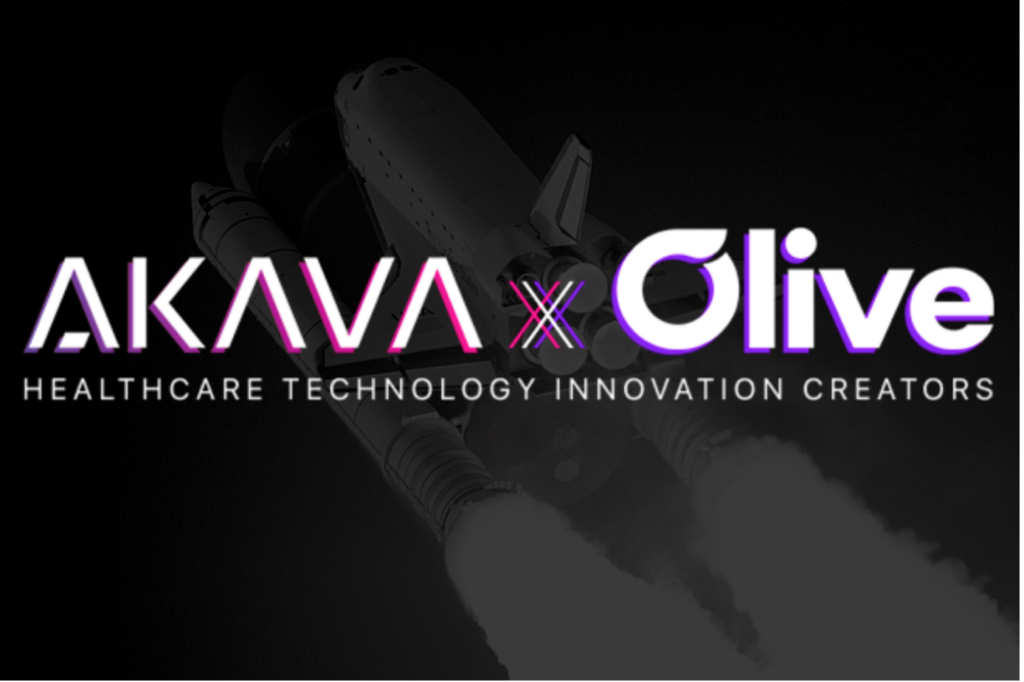 Over the last few years we've been honored to partner with some of the world's most recognizable brands including Disney, Charles Schwab, Oracle and T-Mobile in delivering next-generation products and solutions. We take pride in building modern, highly-scalable, value-driven, revenue-generating and/or cost-saving software applications and cloud solutions.
Our latest partnership represents the type of transformation we can bring to a crucial industry in dire need of innovation: Healthcare. (It's also a uniquely special partnership to me, considering my connection to Columbus, Ohio, where I attended the Ohio State University and started my career in tech!). Healthcare has been a historical laggard when it comes to adopting technology; through this partnership we will catapult healthcare systems into modern times!
After months of ideating and strategizing on our value-based execution motion, Akava is thrilled to announce a partnership with Columbus-based Olive, the automation company creating the Internet of Healthcare. Together, we are creating customized AI and machine learning solutions to solve healthcare's toughest challenges, turbocharging innovation across the industry.
Closer Look
Olive and Akava understand the challenges and opportunities in healthcare, as well as the importance of innovating in the space. We're not just talking about saving time and money but also lives.
The Problem: Workers feel lost in the system today. Due to outdated technology and siloed data, healthcare employees are essentially left in the dark. You have petabytes upon petabytes of disparate data but lack modern tooling and technology. The outcome? Countless hours being exhausted across manual, arduous and mundane tasks.
The Solution: Shared knowledge and connections are needed. With the support of Akava, the Olive Helps desktop application whispers key information to healthcare workers and drives them directly to the task-specific intelligence they need. We rescue staff from repetitive workflows, reduce time for critical tasks, and increase the accuracy of work. How? We build custom applications, known as "Loops" atop the Olive platform which identify bottlenecks and eliminate them through full-scale automation. For hospitals, health systems and payers, this means reduced costs, increased revenue, and increased capacity.
The First Step: If the problem sounds all too familiar and the solution sounds too good to be true, visit akava-olive.com to learn more.
Turbocharging Innovation
Olive is doing incredible things in the healthcare space and we couldn't be more excited to partner with such a remarkable organization. [Note: if you've not heard of Olive, read why Vista Equity Partners invested in their most recent round valuing Olive at $4B!]
Alongside other innovative companies such as AWS and Microsoft, Akava is participating in Olive's Deploy Partnership Program to start. Akava is building bespoke applications, called Loops, to deliver high-value healthcare solutions to Olive's customers at an unprecedented pace.
"The combination of Olive and Akava will help turbocharge innovation in an industry that so desperately needs it. Akava's ethos of modernization, paired with Olive's relentless pursuit in changing the health experience for humans, will enable healthcare organizations to save time and money while achieving higher levels of productivity, allowing medical practitioners to do what matters most: focus on their patients."

-Patrick Jones, Executive Vice President of Partnerships at Olive
Olive already boasts an impressive client roster list of over 300 healthcare systems including:
Boston Children's
Ochsner Health
Trinity Health System
University Hospitals
Quorum Health
Olive is freeing human workers from legacy systems, hand-me-down technologies, and mountains of administrative redundancy. Through built-in artificial intelligence, machine learning and robotic process automation, Olive's platform immediately injects innovation into healthcare systems. As a company dedicated to helping organizations ideate, architect and design bespoke solutions, it's a purpose we can get behind.
We're thrilled to be partnering with Olive to create consistent, fully automated workflows to significantly increase operational efficiency while helping healthcare companies digitally transform and achieve new levels of productivity.
This is incredibly exciting, and we're just getting as we have several innovative initiatives on our partnership roadmap. Stay tuned……
Learn more about how this new partnership can help your organization today at akava-olive.com or by reaching out to bd@akava.io.
Brandon Durbin is a tech entrepreneur, investor and advisor. He is the Founder & CEO of Akava; a Silicon Valley technology transformation consultancy who helps start-ups and enterprises such as Charles Schwab, Akamai, T-mobile & L-brands build innovative cloud, devops, web and mobile solutions. Brandon is an avid sports fan and enjoys traveling the world while indulging in local cultures and cuisines!